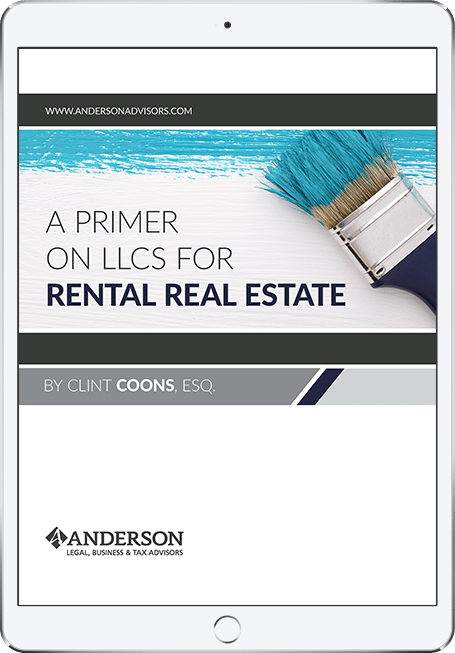 WHAT KIND OF PROTECTION DO YOU NEED FOR RENTAL PROPERTIES?
IS INSURANCE ENOUGH? ARE LLCS OVERKILL?
FREE GUIDE: A Primer on LLCs for Rental Real Estate
Leading Asset Protection attorney Clint Coons reveals the risks associated with owning rental properties and the best way to mitigate those risks. If you're just getting started with buy-and-hold real estate investing or are a current rental property owner, read Clint's FREE guide on how to protect yourself and your assets.
You'll learn everything you need to know about:
The Truth About Your Insurance Policy

Inside and Outside Liability

Using Limited Liability Companies for Rental Real Estate

How LLCs Protect You (Internally and Externally)

© Copyright 2018 Anderson Advisors. All rights reserved.