Company Assistance Program
Anderson Advisors CAP program protects your privacy and assets
The Company Assistance Program provides a wealth of benefits designed to protect your anonymity, assets, and privacy. Each benefit is designed to establish and maintain credibility as Nevada or Wyoming entities, granting you the various protections available only in these states.
VERIFIABLE CORPORATE HEADQUARTERS
Use our physical office addresses in Nevada or Wyoming for your entities, both on government filings and your business stationery. Upon request, we can also provide you with a written lease when proof of a bona fide business office is needed.
In addition, you may also conduct in-person meetings in one of our Nevada or Wyoming conference rooms. Reservations are limited to a maximum of three hours per day and a total of 30 hours per month. The Summerlin office is limited to one hour per day and a maximum of 5 hours per month.
ENTITY MAINTENANCE SUPPORT
We will perform most miscellaneous filings after formation at no additional cost (state filing fees not included. The entity must use Anderson as the Registered Agent to qualify). This applies to amendments, meeting minutes, binder reprints, redrafts, restatements, conversions, domestications, and most other state filings.
Additionally, if you are missing entity records, we will assist you with reconstructing vital documentation such as annual meeting minutes.
ANNUAL ENTITY COMPLIANCE
For your entities that were formed by Anderson, we will maintain your annual meeting compliance on your behalf. For Corporations, this includes the annual shareholder and director meeting, and for LLCs, the member and/or manager meetings (if the LLC is conducting active business).
UNLIMITED DRAFTING OF MINUTES & RESOLUTIONS
Maintaining accurate records protects the legal separation between you and your entities, ensures your compliance with state regulations, and establishes a history of agreed-upon decisions for third parties. We will draft meeting minutes and business resolutions for all of your entities where you have at least 50% ownership.
DAILY DIGITAL MAIL FORWARDING
Physical mail sent to your entities at either our Nevada or Wyoming office will be scanned and uploaded to your secure BOX account on business days (Monday through Friday). Packages are not included.
So that there is no delay in providing you with your mail we will upload your mail to our secure file-sharing website and you will receive an automated email alerting you to a new upload in your "Mail" folder. If we receive any mail that requires you to have the original copy we will forward that on to you.
PHONE ANSWERING SERVICE
Using our local 702 area code telephone number provides an additional layer of anonymity and legal protection. Use this phone number to distribute and list on government filings. All calls are answered as "Corporate Offices" to preserve your anonymity and all voicemails will be emailed to you.
Summerlin – Las Vegas, NV Location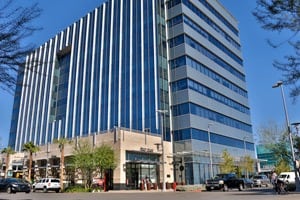 "Thank you for clearing up all the ambiguous language. I had no clue which entity to choose prior to the seminar. I always wanted to protect my assets and take advantage of all the tax deductions when I bought my investment property. Unfortunately, all the books I bought told me nothing. I am not one to procrastinate, but prior to the seminar I became frustrated. Part of the reason for putting things off was that I did not know who to trust. I am glad this camp was available. Your expertise gave me a lot of insight. I agree that three days is not enough, but offering assistance beyond the seminar training is a great thing.
Thanks again."
"They have taken the time to determine and tailor a plan to best protect me. Anderson Business Advisors are a must for your power team."
What is Company Assistance program?
Company Assistance program allows our clients to take advantage of the numerous benefits for businesses in Nevada or Wyoming by providing them with everything needed to file and operate their business there, even if they are located out of state. You are provided a bona fide business office and mail forwarding, along with a team to manage your entities' meeting minutes, up to 14 per entity per year.
What are the benefits of Company Assistance?
In addition to providing an in-state business address, we also provide additional services which will keep your business organized and in compliance. You will receive minutes and resolutions for all your entities (limited to 14 per entity per year), mail forwarding services for your business mail, a phone answering service with a business phone number, and the use of private conference rooms in Nevada for business meetings.
My entity is not in NV or WY. Can I still use your Company Assistance program for it?
Not exactly, but we do offer many of the same benefits for entities filed in states other than Nevada or Wyoming. Check out our Corporate Concierge service, Registered Agent service, and/or our Mail Forwarding service.
*Please note: registered agent services are not included in Company Assistance and are billed separately.
Contact Us For Additional Services.
Monday-Friday 8am-5pm PT