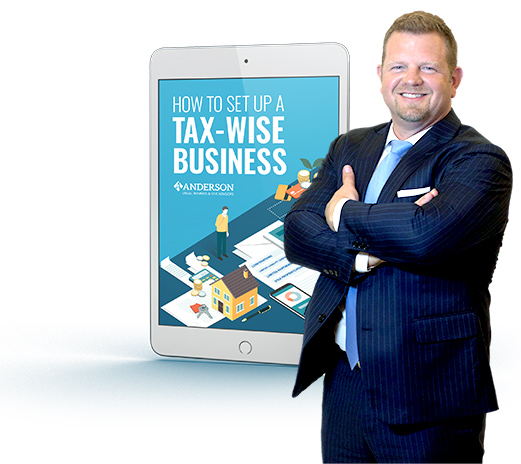 Get the latest tax advice
Cut through the complicated Tax Code to reduce your taxes as much as legally possible with this easy-to-understand guide by tax attorney, Toby Mathis, Esq.
Sorry, this form is not available.
Anderson Business Advisors is a national legal and tax planning firm engaged in working with real estate investors for over 20 years. Unlike many of our competitors who focus solely on either tax planning or asset protection, we offer comprehensive business planning to elevate your real estate investing. We combine tax planning, asset protection, and business planning when working with real estate investors to help them reach their goals much more quickly.

Toby Mathis, Esq.
Toby Mathis is a founding partner of Anderson Law Group and current manager of Anderson's Las Vegas office.
He has helped Anderson grow its practice from one of business and estate planning to a thriving tax practice and national registered agent service with more than 18,000 clients.
n his work as an attorney, he has focused exclusively in areas of small business, taxation, and trusts. In addition, Toby was the past director and host of the longest-running local business radio program on KNUU in Las Vegas "The BOSS Business Brief".