Invisible Investor Strategy
For Long-Term Buy-and-Hold Rental Real Estate Investing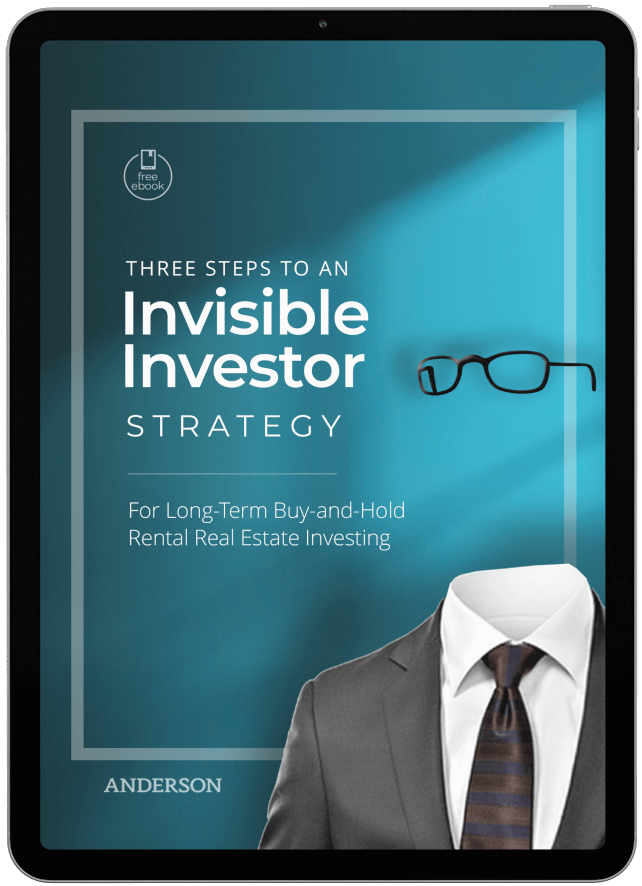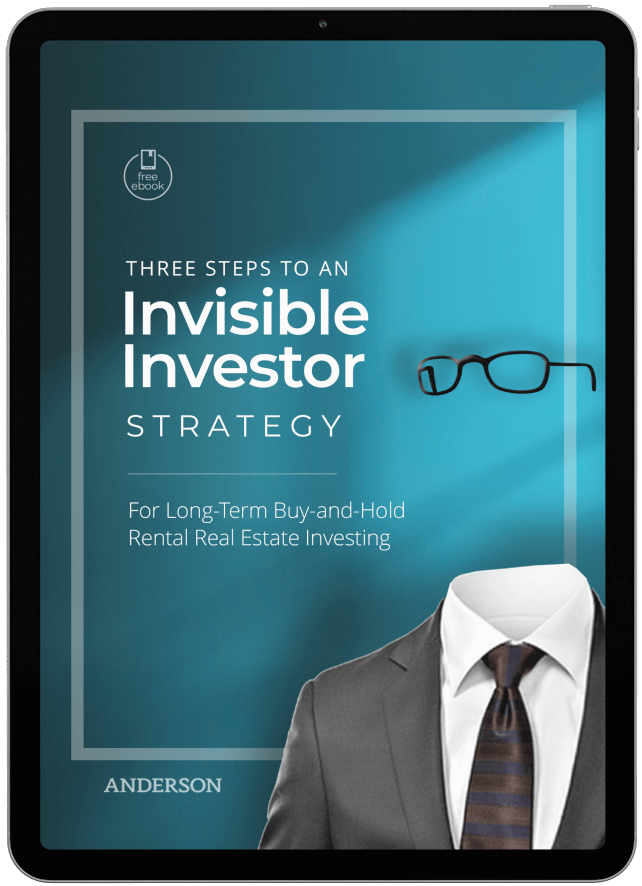 MAXIMIZE YOUR PROFITS AND PROTECTION
What Rental Property Owners Need to Know…
The greatest mistake that people make when it comes to asset protection for real estate is not understanding the risks that are waiting out there for them. This eBook reveals the structure you should follow to ensure your hard earned money is protected from frivolous lawsuits and costly tax mistakes.
Download the Invisible Investor Strategy eBook and Receive a FREE Consultation with an Anderson Advisor!



What Anderson Can Do For You
Are you concerned about how your assets and wealth should be protected? We approach each client as an individual—with a unique set of circumstances and their own particular needs and goals.
This approach requires our lawyers, CPAs, and Strategists to think outside the box, enabling us to provide each client with a bespoke service and tailored solutions that will work for them. Our advisors are well-versed in many ways you can protect your wealth and safeguard your future. Our nationally recognized principals, Clint Coons, Esq., Toby Mathis, Esq., and Michael Bowman, Esq., have decades of success advising and representing real estate investors on their tax and asset protection needs.
Asset Protection Planning
Your eBook download will come with a free 45-minute consultation session where we will craft a custom strategy to protect your assets and grow your wealth. You will be contacted by Anderson to schedule a time for this strategy session after you have downloaded the eBook.