GREGORY J. BOOTS, JD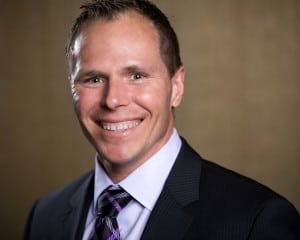 The manager for Anderson Financial Services, Greg holds multiple licenses in securities and insurance. He is also a licensed attorney who graduated Cum Laude from Seattle University School of Law in 1997.
Greg is uniquely qualified to help entrepreneurs with their financial needs because of his broad background in business consulting. A nationally recognized public speaker, he's an authority on business formation, estate planning and retirement planning strategies.
Greg's speaking engagements take him throughout the country teaching asset protection and tax planning strategies to licensed professionals and investors. His ability to simplify complex legal and tax strategies and teach them in an interesting, easily graspable manner has won him accolades from the thousands of students he has educated.
Along with his speaking engagements, Greg consults with thousands of clients across the country, helping them to achieve their business planning goals and wealth preservation through strategic entity development. With Greg's help, his clients are able to keep more of what they earn.
In addition to consulting and educating others, Greg has also been an active real estate investor and is the owner and operation of multiple businesses. Greg has also served as a professional reference for Entrepreneur Magazine and is featured in the Entrepreneur's Almanac explaining business planning and asset protection.
Greg is the author of "The Private Vault: A Guide to Building Tax-Free Income in the New Economy" and also a Manger for Anderson Law Group/Anderson Business Advisors, PLLC; and a Director of a charity called Shelley Sykes Happy Charity Corp.