EARLY BIRD TICKETS ARE SELLING OUT FAST!
$999

$499
EARLY BIRD TICKET SALES END ON APRIL 5, 2023
DAYS LEFT TO GET THIS SPECIAL OFFER:
00:00:00:00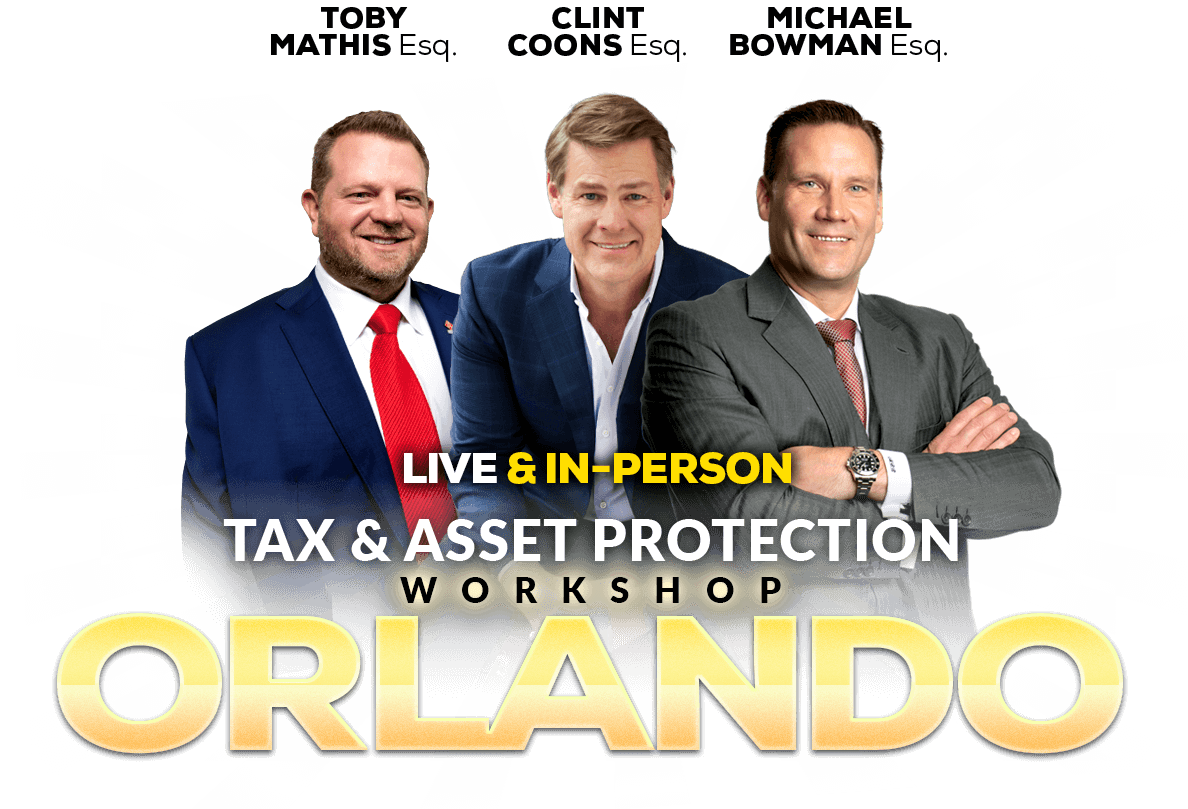 Our December live and in-person event in Vegas sold out in just two weeks. Don't miss your chance to see us and join other investors live and in-person in Orlando!
May 18-21, 2023 | Orlando, Florida
Marriott Orlando Airport Lakeside
Early Bird Pricing Ends April 5, 2023 $999 $499
The #1 Real Estate Investor Conference & Tax and Asset Protection Event of the Year
Preserve
Preserve your assets so they are good for the future. Don't let present and future inflation eat away your assets.
Protect
Protect your assets from unavoidable threats. Keep lawyers, snoops, and Uncle Sam out of your affairs.
Prosper
Grow your assets and create a legacy, so you can pass them on to your family or charitable organizations.
Exclusive In-Person Event 2023
Limited seats are available
Reduce your taxes, protect yourself from lawsuits, and build your business.
You'll attend the best networking event of the year for Real Estate Investors!
You'll be attending one of the only events this year where you will be able to sit down in-person with the Anderson Advisors team of Business Professionals, Attorneys, and CPAs to customize your investing strategy and answer all your questions.
You'll discover how investors turn the tax code into a tax shelter AND make millions.
You'll get three days of advanced tax and asset protection strategies for your real estate investing.
Join us for the Bonus Day (Thursday, May 18th) presented by Infinity Investing Real Estate Instructors – Free if you register prior to April 5th – and learn the top 5 real estate investing strategies for 2023.
Early Bird Pricing Ends April 5th
Get Your Tickets Now
Special Early Bird Pricing!
Only $499 per ticket until April 5th.


This is the only LIVE East Coast event planned this year!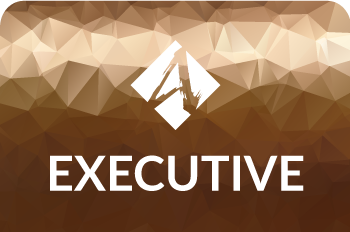 Early Bird Price: $499
Regular Price: $999
Early Bird Pricing Ends: April 5
✓ Open to the General Public
✓ Infinity Investing Bonus Day
Limited Time Offer!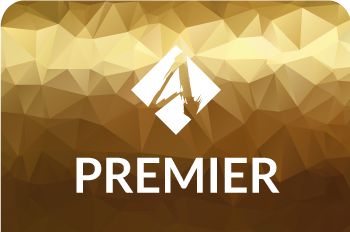 Early Bird Price: $399
Regular Price: $999
Early Bird Pricing Ends: April 5
✓ Anderson Clients and Infinity 360 Pro Members Only
✓ Non-Platinum or Titanium Clients
✓ Special Pricing Discount
✓ Infinity Investing Bonus Day
Limited Time Offer!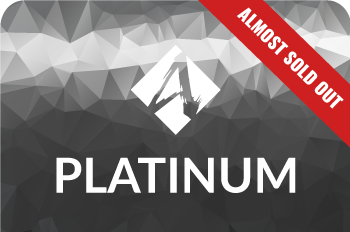 Early Bird Price: $299
Regular Price: $599
Early Bird Pricing Ends: April 5
✓ Anderson Platinum Clients only
✓ Special Pricing Discount
✓ Infinity Investing Bonus Day
Limited Time Offer!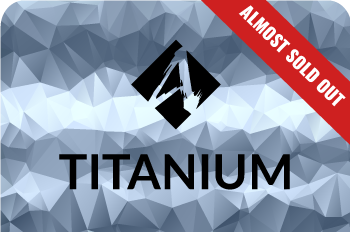 Early Bird Price: $99
Regular Price: $199
Early Bird Pricing Ends: April 5
✓ Anderson Titanium Clients only
✓ Special Pricing Discount
✓ Infinity Investing Bonus Day
Limited Time Offer!
Join Us Live and In-Person for An Experience You Will Never Forget!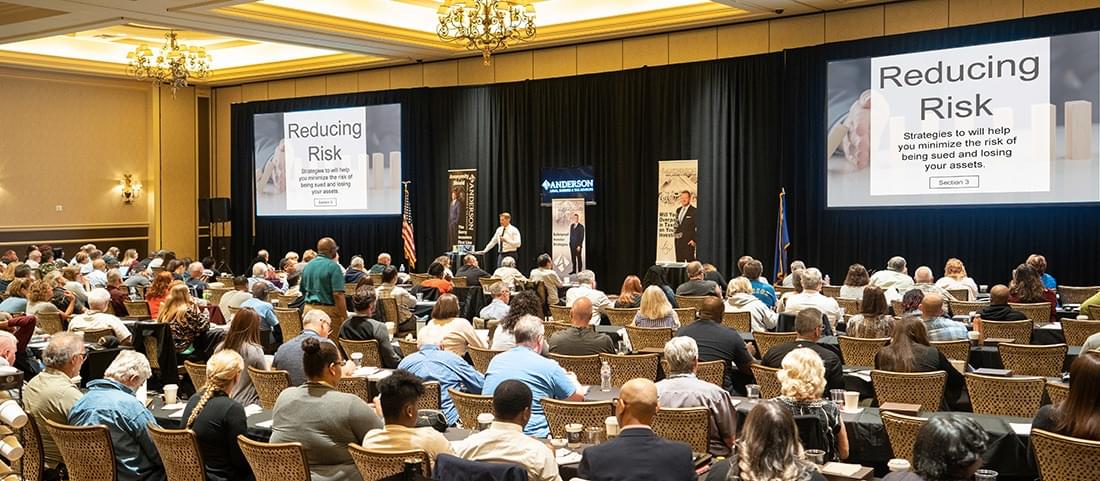 Our last event in December in Vegas was off the charts!
We sold out a packed house in less than two weeks.
This will be no different.
Don't miss out on this very special event that could be life changing and put you on the path to total financial freedom.
Real estate investors (and business owners) from around the country will be joining us in Orlando to soak up the best real estate and business strategies for 2023.
Will you be there?
If you are, then you will have many opportunities to introduce yourself and make meaningful connections.
This is why these in-person events are so successful (and why they sell out fast!)
How Can a Trip to Orlando Set You Up For Success?
Real estate is crazy right now, and investors are cashing in with unheard of deals.
However, this new market brings new challenges!
Many of you need something tailored to your unique investing goals, so you can turn these challenges into money-generating opportunities.
And that's what we want for you!
If you want to know what's NEW in 2023 and how to set your business up for success…
Join us for our Live & In-Person Tax & Asset Protection Workshop.
At this event, we'll put together a game plan, so you keep your taxes low (while staying completely legal) …
… AND keep your real estate portfolio protected from unforeseen events such as rental property accidents… broken contracts… bad deals… credit problems, etc.
Maybe you've attended our online events, watched our YouTube content, or spoke with one of our Advisors over the phone…
Now, it's time for us to meet in-person in Orlando.
What are you waiting for?
Join us in Orlando and discover:
How Clint and Toby structure each of their real estate investments and how you can gain the same level of privacy and tax benefits, so you can put more money in your pocket!
How to get the government to virtually pay your down payment on a property. It's like getting a property FREE. Many investors buy properties with none of their own money… get huge cash flow… and still get money back from the government. We'll show you how.
Why the difference between straight line depreciation and accelerated depreciation can mean thousands in your pocket. This isn't your grandfather's tax break that you've heard about. Oh, no. This is completely different. Seasoned investors who have been investing for decades still don't know about this government tax incentive. But it's free for the taking.
PLUS, grow your network by connecting with other highly successful investors in Orlando!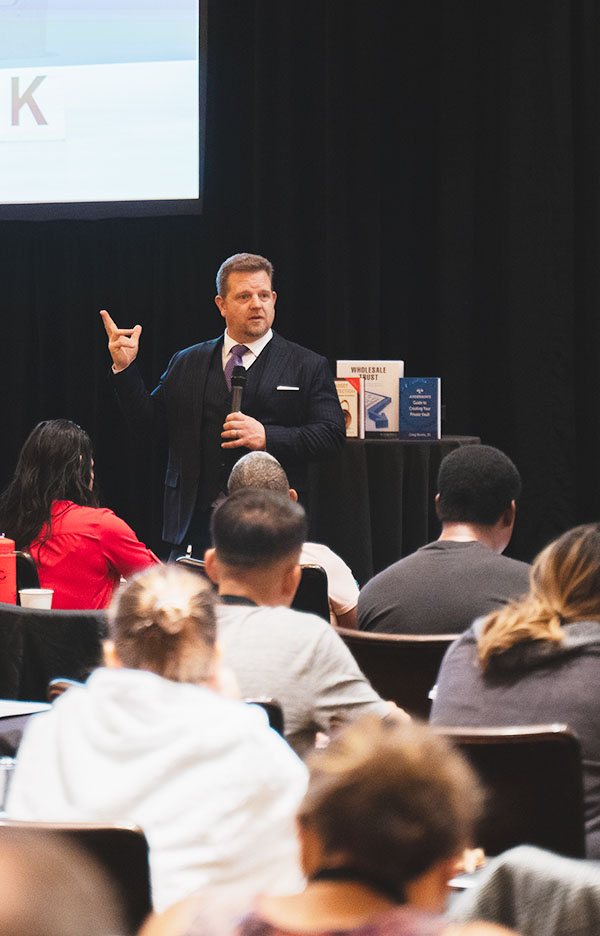 Our December live and in-person event in Vegas sold out in just two weeks.
Don't miss your chance to see us and join other investors live and in person in Orlando!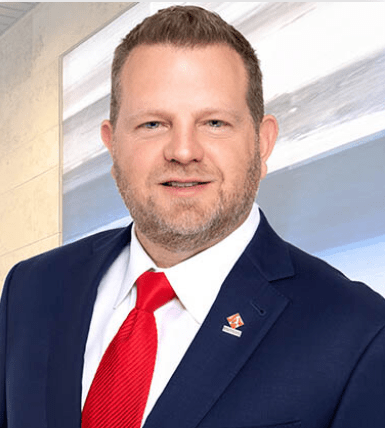 Toby Mathis, Esq.
Founding Partner, Attorney
Toby is an attorney on a mission to help investors and business owners keep and grow more. A founding partner of Anderson Business Advisors, Toby helped Anderson grow its practice from one of business and estate planning to a thriving tax practice and registered agent service with tens of thousands of clients nationwide. In addition to advising clients and investing in his own real estate projects throughout the United States, Toby is a member of the Forbes Finance Council and has authored several books, including Amazon Best Selling Book Infinity Investing and Tax-Wise Business.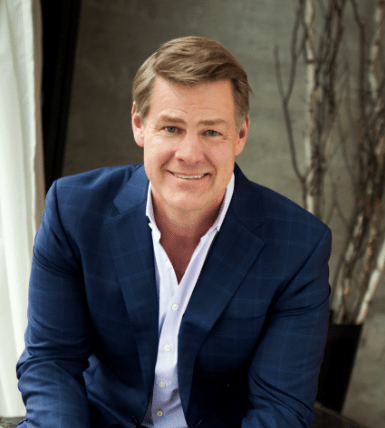 Clint Coons, Esq.
Founding Partner, Attorney
As one of the founding partners of Anderson Business Advisors, Clint has grown his legal and tax firm to almost 500 employees by assisting real estate investors with creating and implementing proven strategies to protect their wealth and minimize their taxes. Clint is the author of Asset Protection for Real Estate Investors and his new book Next Level Real Estate Asset Protection. Clint is a member of the Forbes Real Estate Council and an avid real estate investor with hundreds of properties across the United States.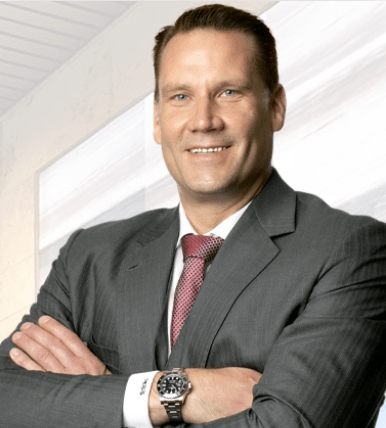 Michael Bowman, Esq.
Partner, Attorney
Michael B. Bowman, Esq. is a partner attorney with Anderson Business Advisors who practices in the areas of civil and commercial litigation, wealth preservation, and business and estate planning. He is licensed in the jurisdictions of Nevada, Arizona, and Washington. Michael is a national speaker and educator on topics that include business law, tax and estate planning, as well as the author of How to Start and Run Your Business the Right Way. He has taught thousands of business owners how to properly structure and operate their businesses.
Marriott Orlando Airport Lakeside
Address: 7499 Augusta National Dr, Orlando, FL 32822
Phone: (407) 851-9000
Room Block: Special room rates are available – $139/night. Booking rates end April 17, 2023.
Don't miss out on this one unique experience you won't get anywhere else.
Infinity Investing Bonus Day with Special Guest Speakers
Infinity Investing is the leader in providing proven, practical real estate and stock market education to create long-term wealth. The Infinity team helps you create passive and active income streams – in a way that fits you, your needs, and your situation.
Asset Protection Strategies for Real Estate Investors
On day 2 you will learn about the use of various entities to protect your current and future assets. You will be taught how to successfully build simple and effective structures that accomplish the following objectives:
Limit a creditor's recovery to predefined assets with entity planning
How to build a structure that provides complete anonymity of ownership
How entities can be layered to deliver greater protection and increase your ability to borrow
Insurance options and why some policies are insufficient
How to transfer real estate without incurring transfer taxes or risking lender acceleration of your mortgage
Investing specific asset protection and business planning strategies
Some of the tools you will become familiar with include LLCs, Series LLCs, Land Trusts, Statutory
Trusts, Wholesale Trusts, and Corporations.
Real Estate Investment Strategies for Reducing Tax Liability
On day 3 will shift into the tax side of real estate investing and you will learn how our tax clients successfully use their investments to reduce and even zero out their taxable income. You will be taught how to:
Qualify for real estate professional status
Take advantage of the short-term rental tax loophole
Use cost segregation to create massive tax deductions
Passive loss harvesting and repair expensing
Understand1031 Exchange and Other Tax-Deferred Strategies
Tax strategies for your personal residence
Creating the proper chart of accounts for real estate transactions
In addition to learning about multiple creative tax strategies to reduce your taxable income, you will also be taught how to use IRAs and Solo 401ks to structure your deals for tax-free or tax-deferred investing. The day will finish with capital market options for funding your real estate acquisitions.
Creative Entity Structures and Generational Planning
On Day 4 we will take an in-depth look at using specific tools to solve investing challenges. Real estate investment planning should never be a one size fits all approach to building out an overall plan. In certain situations, specific entity types are required to take the title and build your portfolio for today and possibly future generations. During this session we will cover the following:
Estate planning structures specific to real estate investors
How, when, and where to use land trusts, wholesale trusts, and privacy trusts to put deals together
Creating joint ventures and raising money – which to use and how to avoid making costly mistakes
The strategies covered in this session are essential to building better deal acquisition. Many roadblocks in terms of transfer taxes, HOA restrictions, lender acceleration, and personal residence protection will be solved.
Don't miss your one chance to join us at a live and in-person event this year in Orlando.
What are the dates of the event?
Infinity Investing Bonus Day
Thursday, May 18th | 9 AM – 5 PM ET
Anderson Advisors Tax & Asset Protection
Friday, May 19th – Sunday, May 21st, 9 AM – 5 PM ET
***We will have important topics being covered until Sunday at 5 PM ET. We encourage anyone leaving Sunday night to book flight reservations after 7 PM ET in order to attend the full event and still make it to the airport on time.
What airport do I fly into?
Orlando International Airport
What is the refund policy?
You may cancel your event registration up to 14 days prior to the event with 100% refund of your purchase. If you cancel after the 14 days, you will receive a credit for the amount to be used for any future Anderson services.
Can I attend the event virtually?
No, this is only a live event and only offered in person
Does the hotel offer parking?
Overnight parking is discounted to $14/night for everyone attending the event.
Are there any meals provided with my ticket?
Will all speakers be present at the event, or are they presenting over Zoom or remote?
All speakers at the event will be presenting live and in the room.
Will there be a conference app we can download?
No, we do not have a conference app at this time.
Will I be able to meet with an Anderson Business Advisor at the event?
Anderson will have a team of Advisors to meet with you at the event venue.
What is the dress code?
We suggest business casual and bringing a sweater or light jacket as ballrooms can be chilly.
Are we allowed to record video/audio at the event?
No, recording or live streaming of the event is strictly prohibited.
I have additional questions about the event, who should I contact?
Is there a minimum age limit to attend?
Some of our clients bring their older teenage children and young adult children to our events to begin learning more about real estate and other types of personal investing.
Can I bring my baby/kids?
No. We ask that no toddlers or babies are brought into the meeting room as it does become a distraction for others in the room.
Do you make special accommodations for those with physical limitations?
Yes, please email events@andersonadvisors.com or call 888-629-8876, as soon as possible.
What covid protocols will be in place?
We will follow the State and Hotel Guidelines/Regulations at the time of the event. More information will be provided as appropriate.
Are you going to be enforcing a mask policy?
We will be following State/City/Hotel guidelines for masks and overall safety. Our ability to host this event will be determined by following the rules and regulations at the time of the event.
Can you tell me what health and safety precautions are going to be in place?
We will continue to analyze and make determination on appropriate precautions.
Masks and hand sanitizer will be available. We will also be adhering to Florida's and the hotel's policies and guidelines that are in place at the time of the event.
Do I need a Vaccine to attend?
We will be following covid and safety protocols. At this time, we are NOT planning on requiring attendees to have a vaccine but any health and safety related questions are subject to change.
What happens if I get sick while traveling to the Event and/ or get sick at the Event?
We ask that you notify us and do not attend.