STRUCTURE IMPLEMENTATION WORKSHOP LIVESTREAM
DECEMBER 7, 2020
STARTS IN:
00:00:00:00
Structure

Implementation

Workshop
This workshop is available only to Anderson clients who have attended the Tax & Asset Protection Workshop. To reserve your spot, please call:
You've got your Anderson Wealth Planning Blueprint and business structure in place. NOW WHAT?
You now have a corporate veil, but what you might not know is how easily that veil can be pierced, opening you up to losing the protections you thought you had.
Since you created your structure with us, you're already one step ahead, because we look beyond just creating an entity.
What you need now is a broad, comprehensive understanding of how to make your structure work for you.
And that's what the Structure Implementation Workshop will do.
Who Should Attend
Understanding how your structures work with your overall asset protection plan is the first step on the path to avoiding issues before they happen. This seminar is reserved for current Anderson clients who have attended the Tax & Asset Protection Workshop.
Structure Implementation Workshop Speakers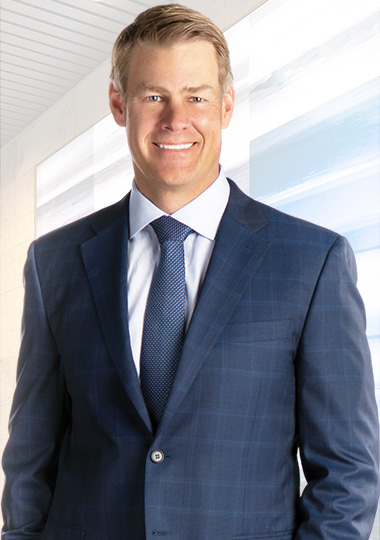 Clint Coons, Esq.
Founding Partner Attorney
As one of the founding partners of Anderson Business Advisors, Clint has grown his legal and tax firm to over 200 employees by assisting real estate investors with creating and implementing solid entity structuring plans. His success in these regards is in large part due to his personal investing experience.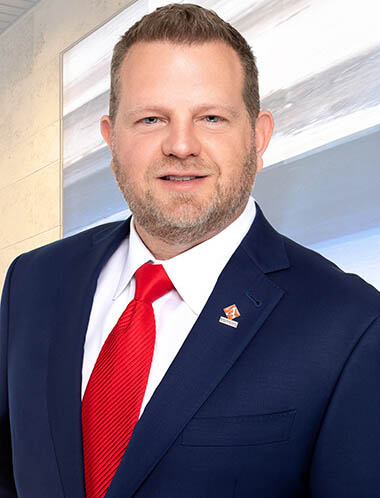 Toby Mathis, Esq.
Founding Partner Attorney
Toby is an attorney on a mission to help investors and business owners keep and grow more. A founding partner of Anderson Business Advisors, Toby helped Anderson grow its practice from one of business and estate planning to a thriving tax practice and registered agent service with tens of thousands of clients nationwide.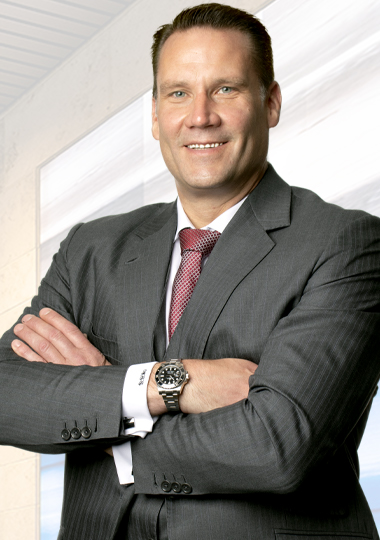 Michael Bowman, Esq.
Partner Attorney
Michael is a partner with Anderson Business Advisors and practices in the areas of civil and commercial litigation, wealth preservation, and business and estate planning. He is an attorney, professor, author, and national speaker and educator on topics including asset protection, business tax, estate planning, and more.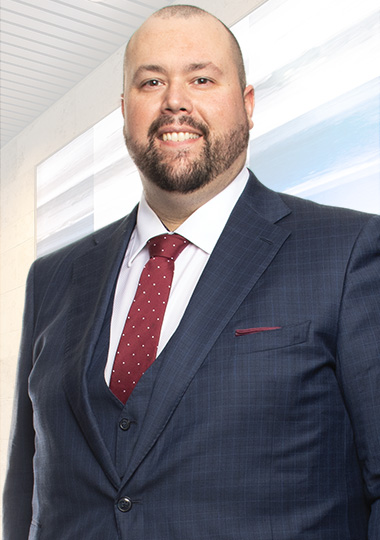 Carl Zoellner, Esq.
Senior Attorney
Carl is a senior attorney at Anderson Business Advisors who specializes in strategic planning for business owners with a focus on asset protection and tax planning. Carl speaks across the country to educate small business owners on the tools available for their investments from legal and tax perspectives.
Taught by nationally-renowned expert attorneys and bookkeepers, this two-day educational workshop is going to:
Help you understand how your structure works and what you need to do to stay compliant
Show you critical yet easy to do bookkeeping tips and how it helps you at tax time
Conduct a checkup of your LLC and other entities (like a living trust)
Register for an upcoming Structure Implementation Workshop today to discover the best strategies to keep your entity compliant and ensure your corporate veil doesn't get pierced.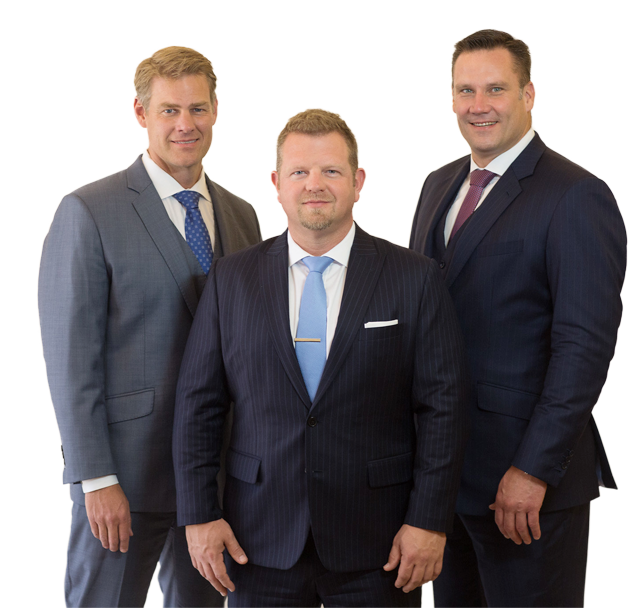 6 Reasons Why You Should Attend the Structure Implementation Workshop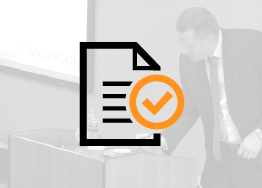 Compliance & Corporate Veil Protection
Learn how to operate your entity with maximum liability protection by always ensuring the integrity of your corporate veil.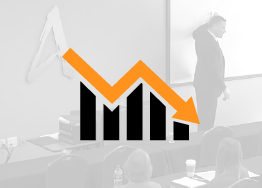 Tax Reduction
Keep more of what you earn as you learn advanced tax benefits only available to LLCs and corporations.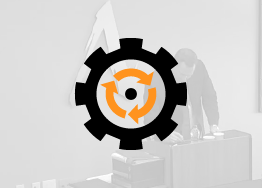 Operational Efficiency
So you've got an entity structure in place, but how do you make sure you're getting the most out of it? Using your entities together to achieve your greater financial goals is like an orchestra — every piece plays a part.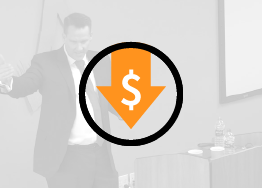 Liability Reduction
Don't expose your business to the myriad threats looking to take your hard-won earnings. Learn how to follow all the rules while still seeing MAXIMUM benefits from your entity structures.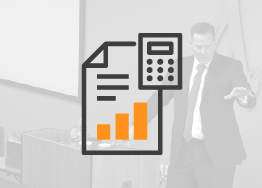 Business Bookkeeping
It's guaranteed that you're missing tax deductions. Capturing every single allowable deduction all starts with proper bookkeeping.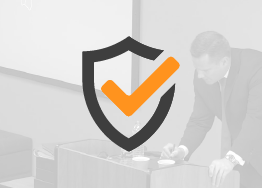 Asset Protection
Your assets are precious and protecting what you own and plan to acquire should be a top priority. Learn over 15 strategies to build a fortress around your life and assets.
Your Schedule For The Workshop
Intro and Review
10am pst Break
 Corp Checkup and Start LLC Checkup
11:10am PST Break
Finish LLC Checkup
Bookkeeping Checkup
2:20pm PST Break
Tax Checkup and Start Trust Checkup
3:30pm PST Break
Platinum and Q&A

Have Questions?
Reach out to an event advisor at 888-629-8876 for more details.
*Times and speakers subject to change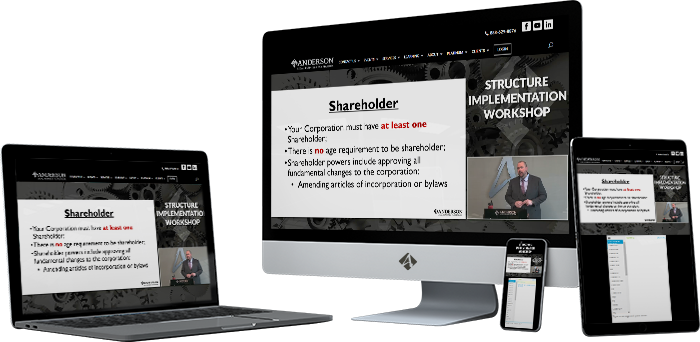 An Advanced
Structuring

Event Like No Other
Beverly & Patrice | Las Vegas
Get the most out of your business structure.
Here's just a few of the game-changing insight you'll receive:
Uncover the key steps required to keep your entities lawsuit-proof.
Knowing the makeup and requirements of the entities you're using gives you the upper hand.
Tax tips and strategies specific to your business structure.
Maximize your income and keep the IRS out of your wallet by knowing the top five tax benefits most people miss.
The most common bookkeeping mistakes that COST YOU MONEY and how to avoid them.
Discover how your accounting practices affect your asset protection plan AND your taxes.
Check Out Our Latest Updates on Social