Anderson Advisors partner and real estate investor Clint Coons recently made an appearance on the Old Dawg's REI Network podcast, hosted by fellow real estate investor Bill Manassero, to dive into the topic of why real estate investors use LLCs.
Over the course of 40 minutes, Clint and Bill discuss why it is important to use LLCs as legal instruments to protect both your investments and yourself as well. Clint shares his deep insights into asset protection and shares various tips and techniques to protect yourself against lawsuits and unsavory attorneys looking to make money off of you.
Topics Discussed Include:
Why LLCs are necessary for real estate investors
What an anonymity shield is and why it's important
Why it's smart to have a separate LLC for each of your properties
Why you should open your LLC in a state with "Charging Order Protections"
This is only the tip of the iceberg in terms of information discussed over the course of this interview; for any real estate investor, both novice and experienced, Clint's insights will help you better protect your investments and personal assets from liability and anyone looking to scam you for easy money. With nearly 20 years of experience practicing law in this specialized field, Clint boils down complex legal techniques into simple ideas that can be grasped quickly and easily. Learn here and now why real estate investors use LLCs.
To listen to the interview yourself and check out additional notes, as well as learn about the Old Dawg's REI Network itself, click on the link HERE for full access.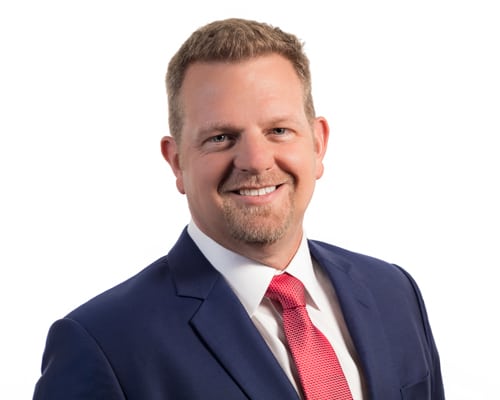 Toby Mathis, is a founding partner of Anderson Law Group and current manager of Anderson's Las Vegas office. He has helped Anderson grow its practice from one of business and estate planning to a thriving tax practice and national registered agent service with more than 18,000 clients. In his work as an attorney, he has focused exclusively in areas of small business, taxation, and trusts. In addition, Toby was the past director and host of the longest-running local business radio program on KNUU in Las Vegas "The BOSS Business Brief". He sits on the board of directors for several companies and was recently appointed to the local board of Entrepreneurs' Organization, a worldwide association of owners of successful businesses. He has authored more than 100 articles on small business topics and has written several books on good business practices, including first and second editions of Tax-Wise Business Ownership and 12 Steps to Running a Successful Business.