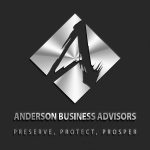 Benefits are becoming a big deal. With everything that's happened in the last year-and-a-half with the COVID pandemic, health care seems to be on everybody's mind. There are healthcare options available to benefit all employees of companies – big or small.
Today, Toby Mathis of Anderson Business Advisors talks to Fred Lovingier from Insperity about human resources (HR) issues related to healthcare benefits.
Insperity's mission is to help businesses succeed so communities prosper. It wants businesses of any size to succeed so that schools are better, children are safer, crime decreases, and people can get back to work.
Highlights/Topics:
What are the big issues that have emerged in HR in the last year with the shutdowns, vaccines, and everything else? Things are moving quickly in the way that employees are handled and managed. HR departments are being asked a lot of 'can I' questions now.
How well would you sleep at night knowing you're protected with good advice from experts? Insperity's experts know what you can and cannot do in every city, state, and municipality.
What does Insperity do for small companies and their employees? Insperity gives small companies all the big company support that they can't get. It doesn't matter that they're small. They still have needs, they still have employees.
What if a small company wants to offer health as well as other benefits to employees? Insperity's workforce acceleration system is geared toward a small business. It's scaled for what they need. It has payroll, administration, and ability to provide brokered benefits.
How much does applicant tracking or onboarding cost? The starting cost at Insperity for those turnkey services is about $55 a month per employee. When bringing talent on, you want to attract, retain, and develop them.
What if a company gets sued by an employee? The ability to offload that liability to Insperity offers some net asset protection.
For all questions/answers discussed, sign up to be a Platinum member to view the replay!
Go to iTunes to leave a review of the Tax Tuesday podcast.
Resources:
Fred Simonds's Office: 10845 Griffith Peak Dr., Suite 500, Las Vegas, NV 89135
Fred Simonds's Phone: 702-470-1948
Fred Simonds's Mobile Phone: 702-203-0063
Fred Simonds's Fax: 866-422-1927
Full Episode Transcript:
Toby: Hey, guys. Toby Mathis with the Anderson Business Advisors podcast. Today, I have Fred Lovingier from Insperity. I've known Fred for a number of years. We worked together on a number of cases. I wanted Fred to come in because I don't think this gets enough attention.
... Read Full Transcript