Twice a month Toby Mathis proves taxes can be both fun and profitable during Tax Tuesdays live webinars.
Watch the most recent FULL episode of Tax Tuesdays as Toby Mathis a founding partner of Anderson Business Advisors and author of Tax-Wise, along with his sidekick, Jeff Webb CPA, share the secrets of kicking tax for fun and profit!
In this episode you'll discover…
Speaking of passive. Why not take an 'active' role and join us LIVE for Tax Tuesdays with Toby Mathis and Jeff Webb and have YOUR most pressing tax questions answered LIVE and for FREE!
Here are three easy ways you can join us, bi-monthly, for Tax Tuesdays with Toby Mathis.
LIVE Tax Tuesdays Webinar

– Best Choice to get YOUR tax questions answered live!

Video replay

–

Anderson Business Advisors YouTube Channel SUBSCRIBE HERE

Podcast replay

–

Anderson Business Advisors Podcast
3 Steps to Create an Invisible Investor Strategy
The greatest mistake that people make when it comes to asset protection for real estate is not understanding the risks that are waiting out there for them. This eBook reveals the structure you should follow to ensure your hard earned money is protected from frivolous lawsuits and costly tax mistakes.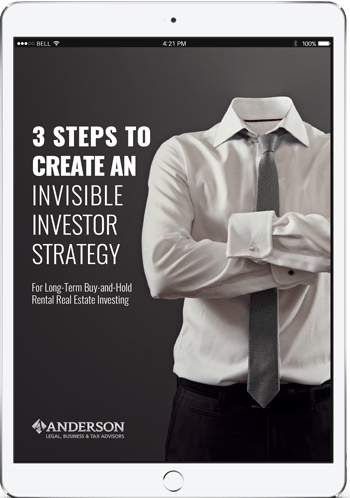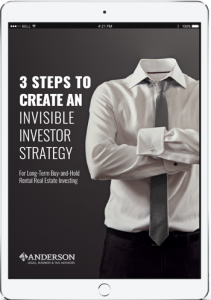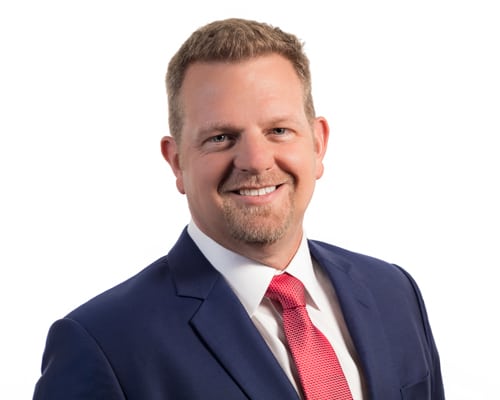 Toby Mathis, is a founding partner of Anderson Law Group and current manager of Anderson's Las Vegas office. He has helped Anderson grow its practice from one of business and estate planning to a thriving tax practice and national registered agent service with more than 18,000 clients. In his work as an attorney, he has focused exclusively in areas of small business, taxation, and trusts. In addition, Toby was the past director and host of the longest-running local business radio program on KNUU in Las Vegas "The BOSS Business Brief". He sits on the board of directors for several companies and was recently appointed to the local board of Entrepreneurs' Organization, a worldwide association of owners of successful businesses. He has authored more than 100 articles on small business topics and has written several books on good business practices, including first and second editions of Tax-Wise Business Ownership and 12 Steps to Running a Successful Business.