Invisible Business Ownership –
How to Save Your Assets and Business From Prying Eyes!
PRESENTER: Michael Bowman, Attorney, and Business Formation Expert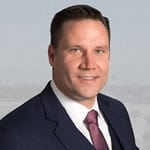 Subject: Nominee Officer Services
Title: How to Protect Your Assets and Business From Prying Eyes
TOPIC: Using a nominee officer is not about hiding things from others. It is about keeping your private business matters private. If you want people to know what your financial picture is, then you can choose to tell them.
We will discuss how to properly use the nominee officer service to keep scam artists, predatory lawyers and professional plaintiffs out of your affairs.
Topics Including:
You are not hiding anything; rather, just keeping the public's access to your information to the minimum allowed.
The nominee is simply elected by the shareholders to file the necessary documents with the Secretary of State.
Lawsuit horror stories of situations where people failed to maintain proper financial privacy.