Discover the 3 Keys Top Agents Use to Skyrocket Commissions and Boost Net Revenue 15% or More
How to structure your real estate agent business
What makes the difference between the TOP real estate agents and those who just do okay?
Learn from Toby Mathis, Esq. how to use business entities to ramp up your take-home pay and increase your all-around sales by focusing on the three key areas understood by top agents.
In this comprehensive video lesson and companion guide, nationally-renowned tax attorney, Toby Mathis, breaks down how to earn more with your real estate agent business by revealing the secrets of top agents.
PLUS, you'll get fill-in-the-blank documents you can use to get started with the strategies covered.
With this Video Lesson & Companion Guide, You'll Learn To:
Capitalize on the three focal points top agents use to skyrocket commissions and leave the competition in the dust
Attract higher-end clients doing multiple transactions (rather than just selling a house every couple of years)
Supercharge your NET revenue by 15% or more using the tax and asset protection secrets of the super wealthy
Comprehensive 90-minute video lesson taught by Toby Mathis, Esq.
110-page companion guide breaking everything down step-by-step
Robust appendix with state-by-state reference guide on using business structures as a real estate agent
Sample documents to hit the ground running, including an Employment Agreement for Real Estate Agents and Broker Letter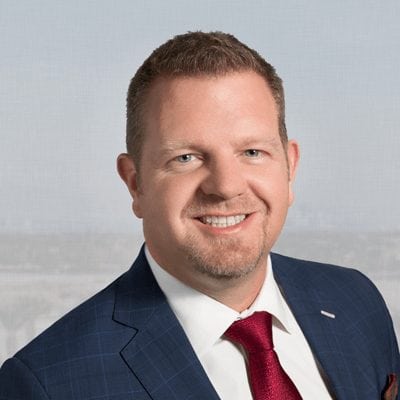 Toby Mathis, Esq.
Founding Partner, Attorney, Author, & Business Taxation Expert
Toby Mathis, Esq. is a founding partner of Anderson Business Advisors and the current manager of Anderson's Las Vegas offices. He has helped Anderson grow its practice from a business and estate planning firm to a thriving tax practice and national registered agent service with more than 20,000 clients worldwide.
In his work as an attorney, Toby has focused exclusively on areas of small business taxation. Additionally, Toby is the author of several books, including 12 Steps to Running a Successful Business and Tax-Wise Business Ownership, soon to be in its fourth edition.
Toby is committed to education and bringing high-level business and tax knowledge to everyone, helping small business owners save money and grow better.
Excellent, professional services! Courteous and knowledgeable staff. With so much of our future riding on our current ventures, it is welcome relief to feel we can trust and count on Anderson for help and advice. Thanks for all you do!
Anderson provides timely, comprehensive and systematic service and education for wealth building. Anderson really has your best interest in mind!
Great team of knowledgeable experts in the field. Friendly and easy to work with. Very educational with seminars and workshops to learn!