Every smart business owner will use as many expense deductions as possible to reduce the tax bill at year's end. One such write-off that is common and helpful is the business vehicle deduction. If your business requires frequent vehicle usage, then knowing when and how to use it is important because will you save a significant amount of money if done correctly.
Thankfully, Anderson tax attorney Eric Day breaks down the business vehicle deduction step-by-step in the video below:
Topics Discussed Include:
Two Main Available Deduction Options
Vehicle Limitations Based on Type and What Deductions They Can Use
Is It Better to Buy or Lease Your Business Vehicle?
Why Having A Company Accountable Plan is Essential
Pros and Cons of Business Ownership vs Individual Ownership
Step-by-Step Process to Deduct Personal Vehicle Mileage
Click on the link below to watch the full video:

If, after watching this video, you aren't sure that you are taking full advantage of the business vehicle deduction, or are trying to but don't have everything you need setup correctly, then the best thing you can do right now is touch base with our tax team to examine how your business is currently structured and if you have all the pieces in place to correctly deduct as much of your vehicle's expenses as possible.
As we've discussed in a previous blog post, we offer our clients a comprehensive 2-year Tax Review covering your past returns line by line to assess if you've overpaid when you didn't have to, or are missing deductions that you qualify for but may be unaware of currently. The easiest and quickest way to get that ball rolling is to contact us for a free, 30-minute strategy session with one of our expert advisors by filling out the form here.
**If you would like to invite one of our expert Attorneys to be a guest on your radio show, podcast or a guest contributor on your blog, please contact Desiree Wolfe at [email protected].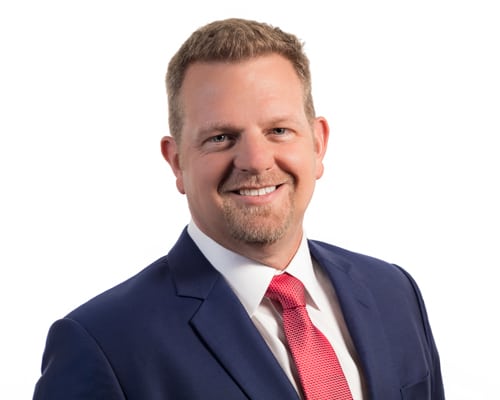 Toby Mathis, is a founding partner of Anderson Law Group and current manager of Anderson's Las Vegas office. He has helped Anderson grow its practice from one of business and estate planning to a thriving tax practice and national registered agent service with more than 18,000 clients. In his work as an attorney, he has focused exclusively in areas of small business, taxation, and trusts. In addition, Toby was the past director and host of the longest-running local business radio program on KNUU in Las Vegas "The BOSS Business Brief". He sits on the board of directors for several companies and was recently appointed to the local board of Entrepreneurs' Organization, a worldwide association of owners of successful businesses. He has authored more than 100 articles on small business topics and has written several books on good business practices, including first and second editions of Tax-Wise Business Ownership and 12 Steps to Running a Successful Business.