Using our extensive knowledge, and experience, as both real estate investors and real estate attorneys, we've developed this easy to understand entity type comparison chart to help guide you in selecting the proper business set up for your real estate business.
Simply select or click an entity type, at top of the chart, until the 'down arrow' shows. Doing so will align, and display, all the associated benefits and summarized explanations for the entity you selected, on the left side of the chart.
| | C Corp | S Corp | LLC | General Partnership | Sole Proprietor | Land Trust |
| --- | --- | --- | --- | --- | --- | --- |
| Owners have limited liability for business debts and obligations | | | | | | |
| Can be set up to provide anonymity for owners | | | | | | |
| Business duration can be perpetual | | | | | | |
| May have an unlimited number of owners | | | | | | |
| Owners need not be U.S. citizens or residents | | | | | | |
| May be owned by another business, rather than individuals | | | | | | |
| Benefit from 199A 20% pass through deduction for real estate | | | | | | |
| Owners can report business profit and loss on their personal tax returns | | | | | | |
| Owners can split profit and loss with the business for a lower overall tax rate | | | | | | |
| Not required to hold annual meetings or record meeting minutes | | | | | | |
| Interest in company is protected from owner's personal creditors | | | | | | |
| Tax advantaged for rental real estate | | | | | | |
| Avoids personal "dealer tax status" for real estate flipping activity, development, or wholesaling | | | | | | |
| Ideal entity for syndications and private placements | | | | | | |
| Reduces income on private lending income or notes | | | | | | |
| Can be the beneficiary of a land trust | | | | | | |
| Can be set up to hold real estate anonymously | | | | | | |
So What Business Structure or Entity Is Best For Your Real Estate Business?
The business entity set up or structure that you decide on, for your real estate investing business, influences everything from daily operations to taxes, to what proportion of your own personal assets are exposed to various risk.
It's of great importance that you opt for the best business structure that will provide you with the proper balance of legal protections and advantages.
The structuring of your business can have a significant impact on several factors when it comes to operating your business including:
The various paperwork you're required to file

Your potential for raising funds to grow your business

Your personal and tax liability
Prior to filing or registering your business with the required state authorities, varies depending on states, it's important that you select the best structure for your business.
Nearly every business is required to file and maintain state appropriate licenses, permits and to get a tax ID number.
Of great importance is selecting the right business entity and structure from the very start.
Although most states will allow you to change or convert to another structure for your business down the line some states may have restrictions based on location. It's possible this could cause various problems, including but not limited to inadvertent dissolutions and unwanted tax repercussions.
Unfortunately as handy as this chart is there's no one size fits all solution because your situation and circumstances are unique.
Remember making the right choice from the start is the best choice when it comes to selecting an entity for your business.
Take advantage of over 2 decades worth of real estate, tax, and asset protection experience that only Anderson Business Advisors can provide.
If you'd like a personal, 30-minute one-on-one consultation with an Anderson advisor to discuss the best possible structure for your real estate or other business, contact us here.
3 Steps to Create an Invisible Investor Strategy
Learn the greatest mistake that people make when it comes to asset protection for real estate. This eBook reveals the structure you should follow to ensure your hard earned money is protected from frivolous lawsuits and costly tax mistakes.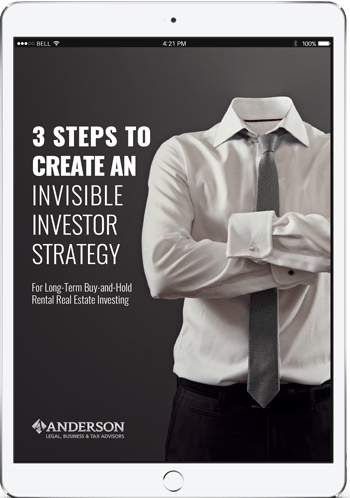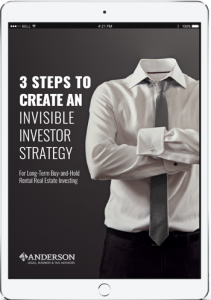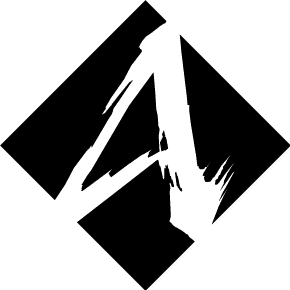 Learn from the best in business, whether you want to protect your existing assets, decrease your tax return or prepare for retirement, our Advisors can help with advice that fits your lifestyle. We can help you keep more of your income, no matter how you earn it.