In its April 2017 issue, The BBB Connection, the Better Business Bureau official magazine, profiled Anderson Business Advisors in its Las Vegas edition.
The feature story looks behind the curtain to shed light on Anderson's history, services, partners, community involvement, and what makes it unique within its industry.
To read the entire profile and learn more, click on the cover image below to access the April 2017 feature: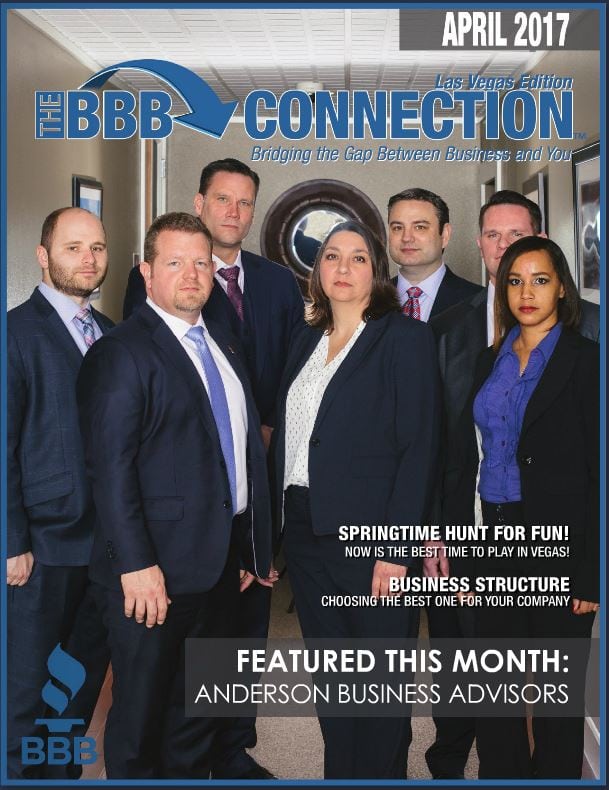 If you, after reading our cover profile, are interested in working with Anderson or have any specific questions about how our services can better aid your business, then be sure to fill out our strategy session request form here to speak with one of our expert advisors as soon as possible.
**If you would like to invite one of our expert Attorneys to be a part of your show or publication, please contact Desiree Wolfe at dwolfe@andersonadvisors.com.