Every business deals with expenses; like it or not, money has to be spent in the process of earning income. However, deducting expenses from tax returns helps business owners, real estate investors, etc., minimize their tax bills.
Deducting expenses can be a tricky subject to deal with every year, as laws change and the IRS keeps a lookout for audit opportunities. That's why Anderson tax attorney Eric Day breaks down this sometimes confusing subject in the video below:
Topics Discussed Include:
Types of Expenses and Why Intent Matters
Factors that Determine What Is Deductible For Your Business
Timing Issues When It Comes to Expensing
Cash vs Accrual Expenses
Deducting Capital Assets
Tips on Avoiding IRS Audits
Click on the link below to watch the entire video:

As you can see, deducting expenses is serious business for us here at Anderson; in fact, one of our client services is our 2-year Tax Review, in which we examine your returns over the past two years to see if, in fact, you either overpaid the federal government or missed opportunities to claim deductions that could have significantly reduced your tax bill.
If you have any further questions about deducting expenses or are interested in having your own returns reviewed to see what deductions you are currently missing out on, then the easiest way to get ahold of our tax team is to schedule a free 30-minute strategy session with one of advisors today. Simply fill out the form here and we can start examining what opportunities you have to maximize your tax savings moving forward.
**If you would like to invite one of our expert Attorneys to be a part of your show, please contact Desiree Wolfe at [email protected].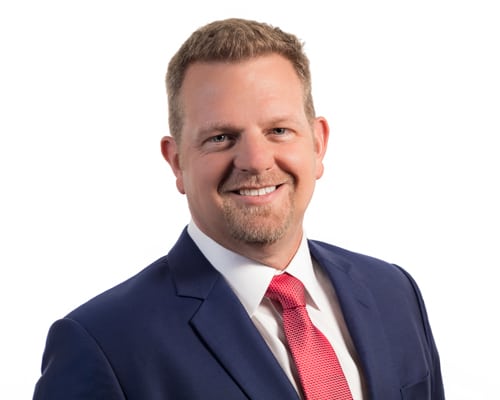 Toby Mathis, is a founding partner of Anderson Law Group and current manager of Anderson's Las Vegas office. He has helped Anderson grow its practice from one of business and estate planning to a thriving tax practice and national registered agent service with more than 18,000 clients. In his work as an attorney, he has focused exclusively in areas of small business, taxation, and trusts. In addition, Toby was the past director and host of the longest-running local business radio program on KNUU in Las Vegas "The BOSS Business Brief". He sits on the board of directors for several companies and was recently appointed to the local board of Entrepreneurs' Organization, a worldwide association of owners of successful businesses. He has authored more than 100 articles on small business topics and has written several books on good business practices, including first and second editions of Tax-Wise Business Ownership and 12 Steps to Running a Successful Business.